A hint of sage gives the dish a special flavor. And obviously, Italians know how to prepare it best. Besides, Italian gardens and markets are full of sage. During my visit to Piedmont, I had the opportunity to try several dishes flavored with sage: various salads (including peaches and sage), fresh pasta with sage and butter (my favourite) alone. Rather than "la salvia frittata" – that is, sage bread.
Sage bread is a great appetizer for lunch or dinner. It has an interesting sage flavor and is chewy, perfect with Prosecco or white wine. It also goes well with a glass of beer or cold water with lemon.
There are several variations of sage bread. That is, there are recipes with dough and recipes without dough. In Piedmont I tried it with dough. The ingredients you need are about 40 large fresh sage leaves, cold beer or cold carbonated water, and flour. Some chefs use egg yolk, some don't.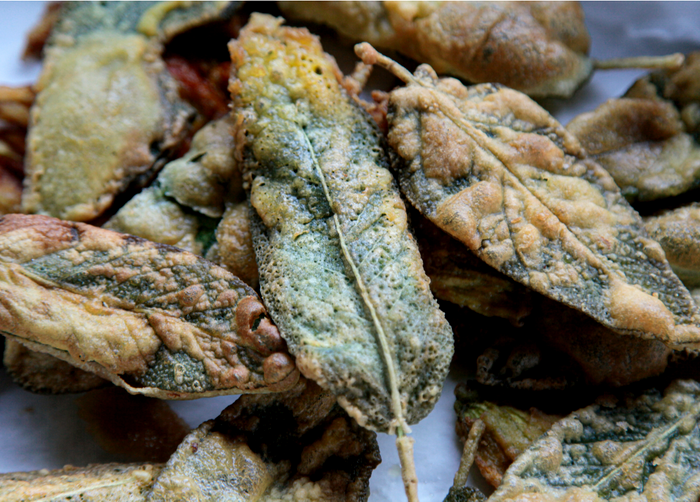 Sage Bread – A Simple Recipe
material:
40 freshly picked large sage leaves
100g wheat flour
200ml cold beer
salt
oil
Method of preparation:
Wash the sage leaves quickly in cold water. Dry well with a paper kitchen towel. Using a sieve, rain the flour into a bowl of cold beer. It is important not to form lumps. It is also served with salt. Heat the oil and when hot add the sage leaves that have been worked through the dough. Place on a plate lined with paper towels to absorb excess oil. Serve warm as an appetizer. Good appetite!