Italian cuisine is well known all over the world. Probably, each of us tastes or tastes Italian cuisine at least once a month.Pizza and pasta are very popular all over the world. And many people cook at home, even if they are not in restaurants. Clearly, some of the millions of tourists who visit Italy want to bring home the deliciousness of Italian cuisine. Depending on the region you visit, you can taste various dishes.
more and more delicious. In general, summer food is simple and very simple recipes. Made from very fresh and cool ingredients. On a recent visit to northern Italy in the Piedmont region, I discovered a very tasty, cool, and very easy-to-prepare salad: the perfect Bergera salad for the long summers. Piedmontese make a large bowl because it is kept in the refrigerator and is much better the next day. It's an easy recipe to recreate anywhere.
Ingredients for Bergera Salad
When you go shopping, here are the ingredients you'll need to make a Bergera Salad: Celery tail or celery (green or white celery), not-so-salty Telemare cheese, lemon, extra virgin olive oil, salt, and roasted walnuts or hazelnuts. In the original recipe, the cheese used is robiola. If desired, cherry tomatoes or olives can be used for decoration.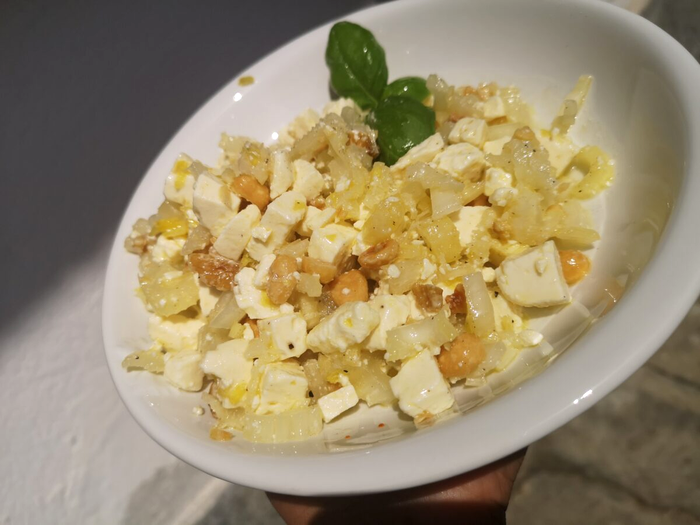 Bergera salad – recipe
Ingredients for 4 people
Method of preparation:
Wash and dry the celery well. Then cut into pieces with a sharp knife. Cut the cheese into small cubes. Place in a large bowl and season generously with fresh lemon juice. Add a spoonful of extra virgin olive oil, salt, pepper and nuts. Place in a covered bowl and refrigerate for at least 3-4 hours. good appetite!